Wednesday 05 August 2020

The Pavilion at Star Lake

Burgettstown

Pennsylvania
Santana & Earth, Wind and Fire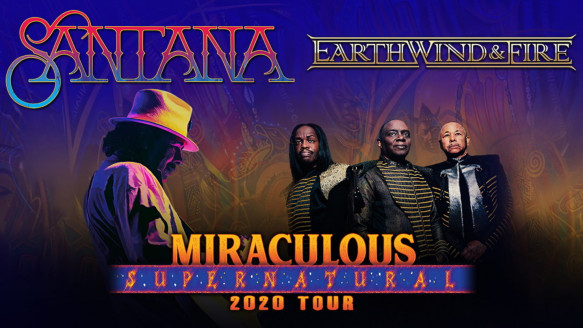 Santana and Earth, Wind and Fire will perform on August 5, Wednesday. Santana was formed by Carlos Santana, an American-Mexican songwriter and guitarist back in 1966 at San Francisco, California. They were able to release several albums, with the first one being self-titled back in 1969. Aside from Santana, the other members of the band include David Brown, Gregg Rolie, Michael Shrieve, Mike Carabello, and Jose Areas. Their music style is a mix of Latin rock and jazz. They became really successful with their hits like Smooth featuring the ever famous, Rob Thomas. This song is from the album Supernatural released in 1999. This album reached top 1 spot in various countries and was able to reach 12 million in sales just in the United States.
Earth, Wind and Fire started in 1972 at Chicago, Illinois. They are famous for their mix of genres including R&B, jazz and pop rock. During their time they are considered to be one of the most successful bands of their generation. They are also called EWF, and was formed in Chicago back in 1969. The band members are Muarice White, Verdine White, Larry Dunn, Philip Bailey, Ralph Johnson and Al McKay. Believe it or not, they were nominated for 20 times in the Grammy's. They even got their star at the Hollywood Walk of Fame because of their musical influence and success.
Two of the best bands in one event is something that you'll regret missing.