Friday 06 September 2013

The Pavilion at Star Lake

Burgettstown

Pennsylvania
Rascal Flatts & The Band Perry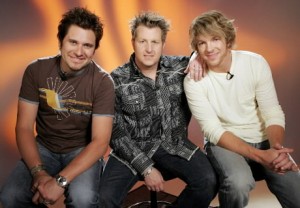 A highly energetic kind of performance – that is what the Rascal Flatts show is all about, no less. Definitely your money's worth. With state-of-the-art production, the best-selling trio of remarkable country music hits will bring lots of harmonies, humor and more in their performance.
To make it even more of a night to remember, the stage will also light up with the performances coming from the siblings' act that is The Band Perry. Listen as Kimberly Perry, Reid Perry, and Neil Perry croon their way to your hearts with their country kind of music that is of a different flavor but all worth the time nonetheless.
Be there when it happens or you will be missing a great part of why the show will belong to one of Pennsylvania's historical performances.