Thursday 16 July 2020

The Pavilion at Star Lake

Burgettstown

Pennsylvania
Jimmy Buffett and The Coral Reefer Band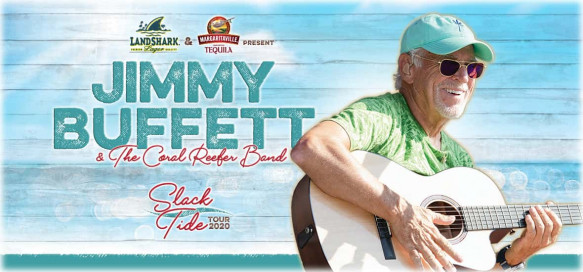 Jimmy Buffett together with The Coral Reefer Band will perform at the KeyBank Pavilion on July 16, Thursday. James William Buffett known as Jimmy Buffett is a famous and respected American singer and songwriter known for his unique island escapism lifestyle reflected in his music. His songs and performances truly entertain his huge and dedicate fanbase called the Parrotheads. His biggest hit includes Margaritaville which is officially a part of the Songs of the Century list. Jimmy Buffett is also a part of The Coral Reefer Band which will also perform on the said event.
The Coral Reefer Band is the recording band managed by Jimmy Buffett himself. The name is acquired from the tropical theme of Buffet's songs then the reefer actually refers to a slang referring to a marijuana joint. The members of the band are Jimmy Buffett, Michael Utley, Peter Mayer, Jim Mayer, Robert Greenidge, John Lovell, Mac McAnally, Roger Guth, Nadirah Shakoor, Doyle Grisham, Tina Gullickson and Eric Darken.
This is surely gonna be a fun event so what are you waiting for? Get your tickets now.