Tuesday 14 August 2012

The Pavilion at Star Lake

Burgettstown

Pennsylvania
Def Leppard "Rock of Ages Tour" featuring Poison
Do you wanna rock?!  If your answer is a resounding 'yes', then the Def Leppard "Rock of Ages Tour" is definitely for you!  Def Leppard, along with Poison, are hitting the stage together on the 14th of August 2012 in Burgettstown, PA, at the First Niagara Pavilion.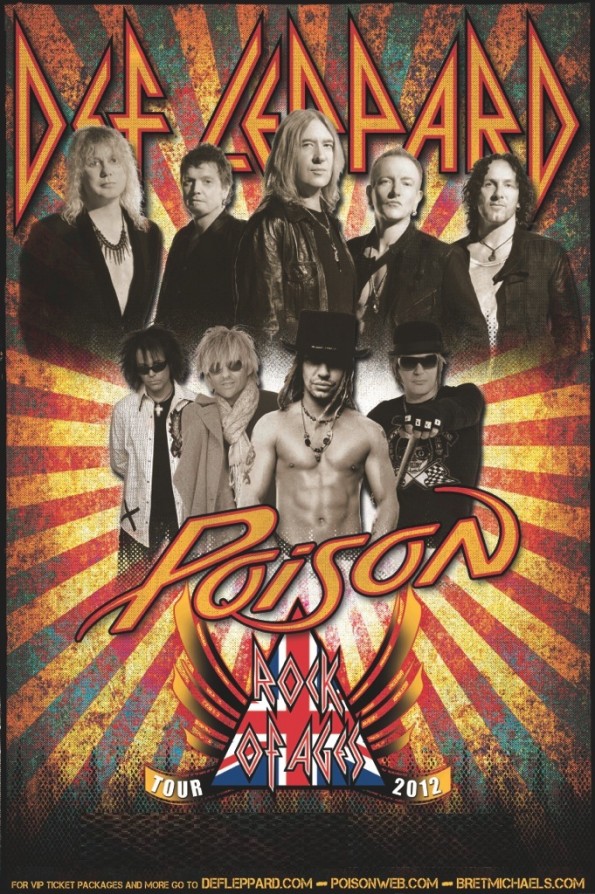 The recent movie musical 'Rock of Ages' is a testament that the spirit of glam rock is still burning deep within the hearts of many.  For Def Leppard and Poison, whose music were prominently featured in the film, it ignited the flames in the hearts of metal rockers eagerly anticipating the next big glam rock concert.  Well, look no further as the 'Rock of Ages Tour' are comin' at 'ya, live, in the flesh with Def Leppard and Poison leading the pack!
Def Leppard are said to be part of the  New Wave of British Heavy Metal movement.  With their biggest hits like 'Pour Some Sugar On Me', 'Rock of Ages', 'Two Steps Behind', 'When Love and Hate Collide', 'Have You Ever Needed Someone So Bad'… Def Leppard have sold more than 100 million albums worldwide. They belong to the elite circle of  only five bands who have sold over 10 million copies from two original studio albums sin the U.S.  The band were ranked #31 in VH1's "100 Greatest Artists of Hard Rock" and ranked #70 in "100 Greatest Artists Of All Time".
Poison, specifically Bret Michaels, has recently hit the headlines with his health battles.  Yet, he is back in action, beating the odds and charging back onstage to delight Poison fans with their smash hit songs and electrifying, larger than life performance.  Proof, that it's hard to put great band down!  With hits like 'Every Rose Has Its Thorn', 'Unskinny Bop', 'Something to Believe In', and a whole lot more, Poison has sold over 30 million records worldwide.